Medialatinitas 2017
sub auspiciis / under the aegis of
The International Medieval Latin Committee
Wien/Vienna 17-21 September 2017
Mittellatein vernetzt
Medieval Latin networks!
Latin medieval en red
Latim Medieval em rede
Latin medieval en réseau
Latino medioevale in rete
Middeleeuws Latijnse netwerken
Medeltidslatin nätverk
Welcome Address by the Mayor of Vienna, Dr. Michael Häupl
Final Program & Schedule
All papers in alphabetical order: TOLLE, LEGE!
Abstracts
Last minute cancellations are marked in this file.
The schedule does not change.

Thank you for your understanding.

Medieval Concert (19.09.2017) - Program

PRACTICAL INFORMATION

Map (Congress Venue)

---
With generous support from: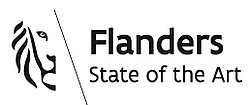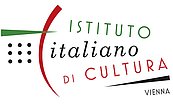 Zur Ausstellung "Wege des Wissens"
in der Österreichischen Nationalbibliothek.
---
Plenary Lectures
Sunday, 17.09.2017 at 17:00:
Peter Stotz (Universität Zurich)
Ziele und Stile unseres Forschens: Rückblick und Umschau – eine Skizze
Monday, 18.09.2017 at 17:45:
Stephen Jaeger (University of Illinois at Urbana-Champaign)
John the Evangelist and the Grand Style in the Medieval Latin Sermon
Tuesday, 19.09.2017 at 17:45:
Pascale Bourgain (École nationale des chartes)
La naissance des littératures nationales et leur passage par le latin
---
Classical Text Editor (Workshop): Stefan Hagel
(Übungsraum Alte Geschichte)
Editing - CSEL, CCSL (Workshop): Dorothea Weber, Clemens Weidmann, Victoria Zimmerl-Panagl (CSEL) and Rita Beyers (CCSL)
(SE-Raum Klassische Philologie, Mittel- und Neulatein)
Introduction to Medieval Latin Lexicography (Workshop): Helena Leithe-Jasper,
Monica Niederer, and Carolinne White
(Institutsbibliothek Klassische Philologie, Mittel- und Neulatein)
Visit to Klosterneuburg (Excursion):
Führung durch die Stiftsbibliothek: Martin Haltrich
Visit to the Verdun Altarpiece: Martina Pippal
Visit to the Neidhart Fresken (Excursion)
Visit to the Kaiserliche Schatzkammer (Excursion)
---
Program Strands and Program Committee Members
Medieval Latin Historically Contextualized (

"Putting Medieval Latin in its place")


Danuta Shanzer and Jan Ziolkowski


Vox Magistri/ae
Danuta Shanzer


Medieval Latin and the Digital World
Mariken Teeuwen


Medieval Latin Manuscripts and Palaeography
Christoph Egger and Mary Garrison


Medieval Latin and the Germanic World
Matthias Meyer


Medieval Latin and the British Isles
Winthrop Wetherbee and Charles D. Wright


Medieval Latin and the Romance Languages and Literatures
Tobias Leuker and Roger Wright
Medieval Latin and East Central Europe and the Slavic World


Lucie Doležalová and

Stefan Newerkla


Medieval Latin and History
Anton Scharer and Andreas Schwarcz


Medieval Latin and Classical Greek, Classical Latin, or Neolatin
Christine Ratkowitsch, Danuta Shanzer, Kurt Smolak, and Hartmut Wulfram


Medieval Latin and Points East
Christian Gastgeber


Medieval Latin, Philosophy, and Theology


Gianluca Briguglia,

Bernd Goebel, and Thomas Pr

ügl




Medieval Latin and Music
Andreas Haug and Birgit Lodes


Medieval Latin and the Visual Arts
Danuta Shanzer


Medieval Concert (Evening of September 19th)
Organization by Birgit Lodes and Grantley McDonald